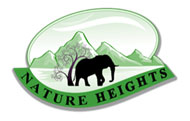 We welcome you to our beautiful Island, Sri Lanka. The Island's proud history of over 2500 years and the breathtaking diversity of scenery will surely capture your heart and soul like no other destination. May the time you spend in our Island be filled with exciting experiences, memories of which you will carry for a very long time.
The palms clasped together and a gentle blow of the head accompanies "Ayubowan" (may you be blessed with long life), Sri Lanka's gentle gesture of welcome and respect.
What may strike you most about Sri Lanka is its amazing diversity of scenery. It is possible to pass brilliant green paddy fields, sun-bronzed beaches, ruined cities, small lively villages, near desert regions, wildlife in tropical jungles, and hill country tea plantations literally within hours of each other.
We are primarily concerned with creating and facilitating truly memorable travel experiences in the paradise isle, giving the discerning traveler the very essence of Sri Lankan lifestyles. Nature Heights is a fully-fledged professional Destination Management Company focused on providing comprehensive travel packages that cater to a clients every need to ensure a truly rewarding experience.